The CHP Level 2  Portfolio Analytics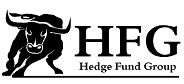 Level 2 builds on CHP Level 1 by referring to investment strategies, terms, and trends discussed within the Level 1 reading materials.This program provides an overview of hedge fund portfolio analytics and risk management best practices.
This program was primarily designed by the Chief Investment Officer (CIO) of a U.S.-based long-short equity hedge fund and is intended for hedge fund portfolio managers, analysts, wealth managers, asset allocators, traders, and those professionals looking to enter the industry into one of these roles. Please see below for the learning modules and study guide for this program.