Certified Business Broker
The Certified Business Broker (CBB) Program program is a professional certification tailored to fit the schedules of busy professionals. With our 100% online learning platform and multimedia study materials; this program provides participants with our easy-to-access and revolutionary training platform. This platform includes audio interviews with industry experts, instructional videos covering the best practices, fundamentals and insights. We are training tomorrow's business leaders today.
Learn how to apply extensive analysis in valuation, prepare a listing, and understand how buyers and sellers think through an analysis of motivation. Participants obtain the skills to handle those objections and to position themselves as capable business brokers through clear communication and knowledge.
Advance your business brokerage career by learning business brokerage fundamentals, best practices, and strategies. Completing the program allows you to add the Certified Business Broker (CBB) to your resume and bio to show that you have passed our examination as evidence of your business brokerage knowledge.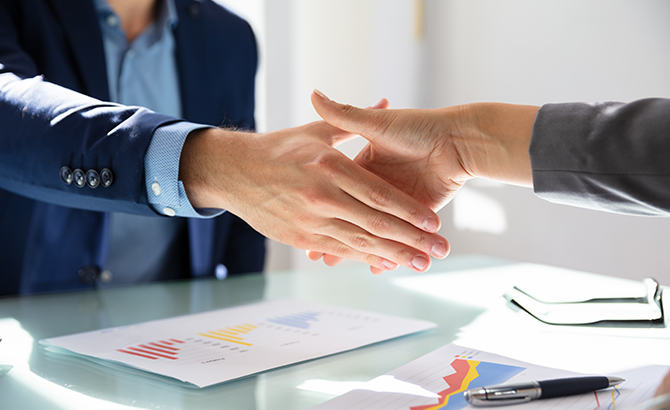 CBB Enrollment
Select your payment option to begin your certification course today.
Notice
: Function WP_Scripts::localize was called
incorrectly
. The
$l10n
parameter must be an array. To pass arbitrary data to scripts, use the
wp_add_inline_script()
function instead. Please see
Debugging in WordPress
for more information. (This message was added in version 5.7.0.) in
/www/financetraining_709/public/wp-includes/functions.php
on line
5905
Business Brokerage Certification Learning Objectives
Understanding and Using Net Present Value, Pricing, Costing, Working Capital, Sensitivity Analysis and other tools and best practices as a financial analyst.
Understand how to Use, Interpret and Forecast Financial Statements (Balance Sheet, Income Statement, Cash Flow).
To be able to Perform Financial Analysis with the help of Ratio Analysis and Contribution and Margin Analysis.
To be able to Understand and Apply the Basic Principles of Accounting touching on Revenue Recognition and Income Determination.
Gain expertise in the use of Excel as a tool for Financial Analysis effectively.
Benefits of the Certified Business Brokerage (CBB) Program:
Advance your business brokerage career by raising your level of business brokerage knowledge and increasing your ability to work quickly and effectively. Specialized knowledge is valuable and an asset in our knowledge economy.
Lifetime access to tools and multimedia training resources found online within the (CBB) Certification Program.
Speak the business brokerage language – Earning the CBB Designation assures that you can attend conferences, interviews and other networking events while being able to contribute to conversations and understand discussions about current events or trends within the industry.  Our program will help you to understand the terms and implement the tactics and tools of leading business brokerage professionals.
Top 3 Frequently Asked Questions (FAQs) About Our Online Business Brokerage Certification:
There are no weekly homework assignments, phone calls, or classes scheduled. In fact, the only set dates in our programs are the four exam dates that we offer each year. The program is entirely self-paced.
Once you have registered, you will be provided with login details to access our proprietary certification platform. After you've logged in, you will be able to watch the program's video training modules, complete your strategic project (as laid out in the study guide), email our faculty with questions, complete the self-grading practice test, and schedule your online examination. Our examination is offered 100% online, which has allowed participants from over 40 countries to participate and complete our programs.
While you are enrolled in the program you can note that you are currently a candidate. For example, if taking the Financial Analysis Specialist Certification (FASC) program, you can note on your resume or business profiles that you are a FASC Candidate.
After completing the program you are then able note that you are certified in this area on your resume, professional biography, LinkedIn.com account, Facebook account, cover letters for job applications, etc. Contact us if you would like specialized sized images of the designation logo to place on your personal or social media website pages.
We live in a knowledge-based economy. Our programs are geared toward very specific fields and skill sets to help you gain specialized knowledge within areas most critical to your success. Completing a certification program allows you to show others on your resume and bio that you are more well-trained and credible than other professionals in the industry. A recent study by Gartner also showed that certification programs increased compensation by 5-11% on average, and can boost your income by as much as 30-40% annually. When an employer or potential client is choosing between you and someone with very similar work experience and education, being certified is one more thing that will make you stand out from the crowd.
Business Valuation Strategies & Techniques

Participants May Include:
Business brokerage professionals looking to improve their business brokerage expertise and knowledge
Students with some professional experience who are looking for continuing education opportunities
Seasoned professionals looking for professional self-improvement training in business brokerage
Current business professionals looking to improve their business brokerage knowledge and leverage the changes the business brokerage industry has experienced in the past 10 years
Employee groups looking to enhance their business brokerage knowledge

investmentcertifications.com is operated by the Global Training & Certification (G.T.C.) Institute, LLC. We have trained and certified well over 3,000 participants and our platform provides the #1 most practical, challenging and globally relevant certification platform.
The self-paced financial analyst training program is delivered through online lecture videos, an audio program, a workbook, and step-by-step screen capture tutorials. Our program requires one year of previous professional experience that is relevant. Over 70% of professionals who have completed this program in the past have also completed our hedge fund, private equity, investment banking, or financial analysis programs as well.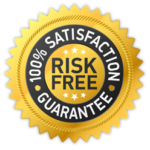 Guaranteed Value: We are so confident that you will greatly benefit from our career coaching, practical training modules, and resume improvement from completing the programs that we offer a 100% money back refund policy. If you change your mind about completing our programs for any reason at all within the first 14 days after registering just email us and you will get your full money back in 1 business day.
Give us a test drive by registering today and you will see why over 3,000 participants like you have completed our training programs. There are no hidden fees, and everything but the required readings are covered by this single tuition payment, which is less expensive than a single University course.
This tuition investment covers:
Lifetime access to program resources
Instructional video modules
Expert audio interviews
Career coaching help
Resume template feedback service
Practice examination in Excel
The online examination and grading
Certificate of completion
Save over $2,500 by enrolling in our
Masters Certification Program