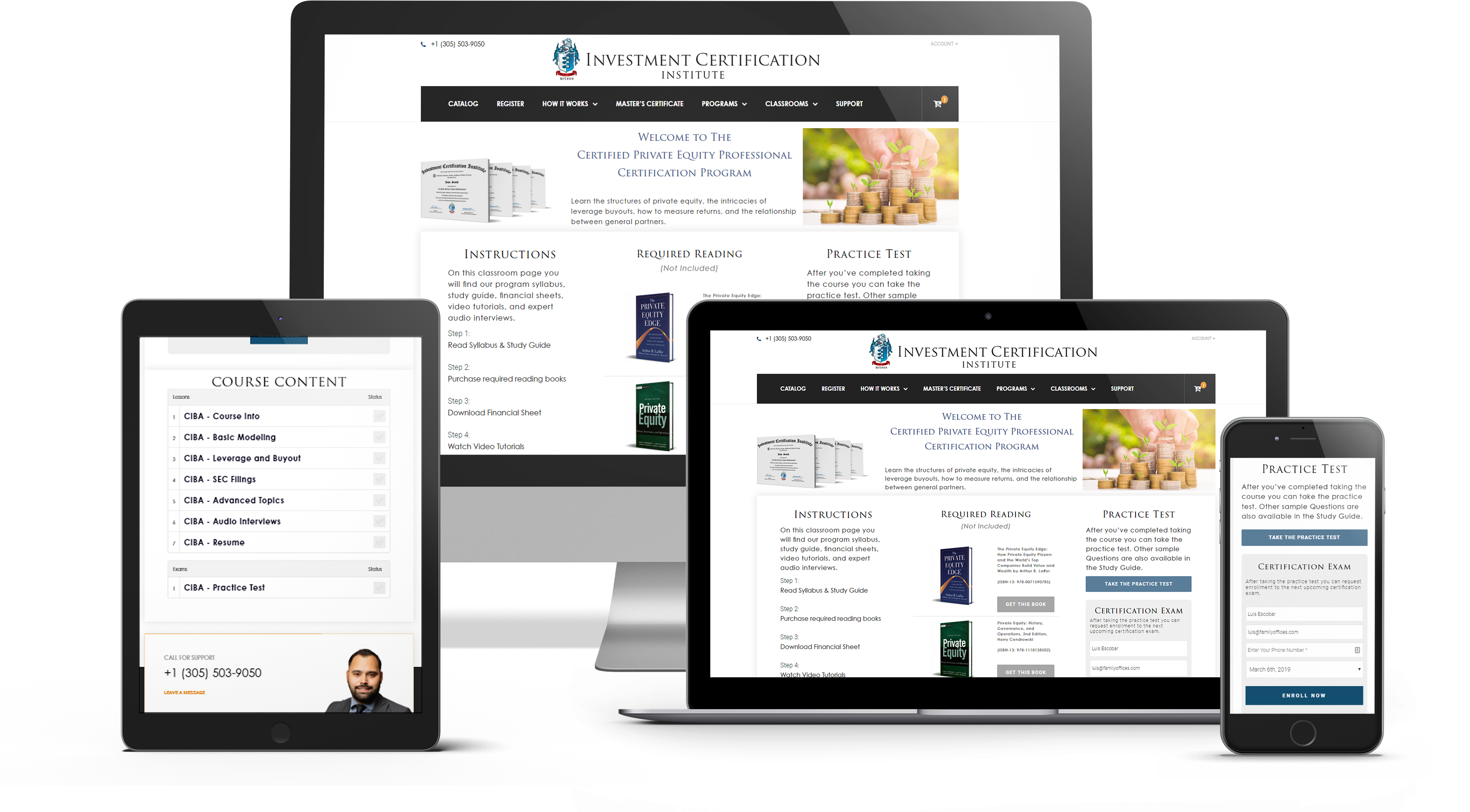 Edit Cart Investment Certification Institute Enrollment
The Investment Certification Institute is a self-paced online training and certification program for Finance and Investments. By obtaining a certification from Investment Certification Institute you will shorten your learning curve and apply real-world experience to your resume. You will receive designations for each of the courses you complete as well as a Master's Certificate upon completion of the program.
Student Testimonials
The program definitely enhanced my knowledge from a true novice to a professional. Many ideas, tips and selling techniques are known to me that can make a big difference. This program was one of my best choices. Thank you for the program. - Issam R.
What I liked about this company was that I no longer needed to learn this subject matter on my own. I had the resources of literally thousands of qualified individuals all distilled into a single site. Since joining the program my learning curve has turned upward dramatically. My next goal is to complete the Level 2 portion of this program while simultaneously looking into entity structuring my business. - Steve V.
The program stands at the forefront of our industry's progressive growth, providing a designation which will prove invaluable and recognizable world-wide. With impeccable timing, the designation is emerging into the best buyers' market of our lifetimes. - John